Writing & Speaking:


---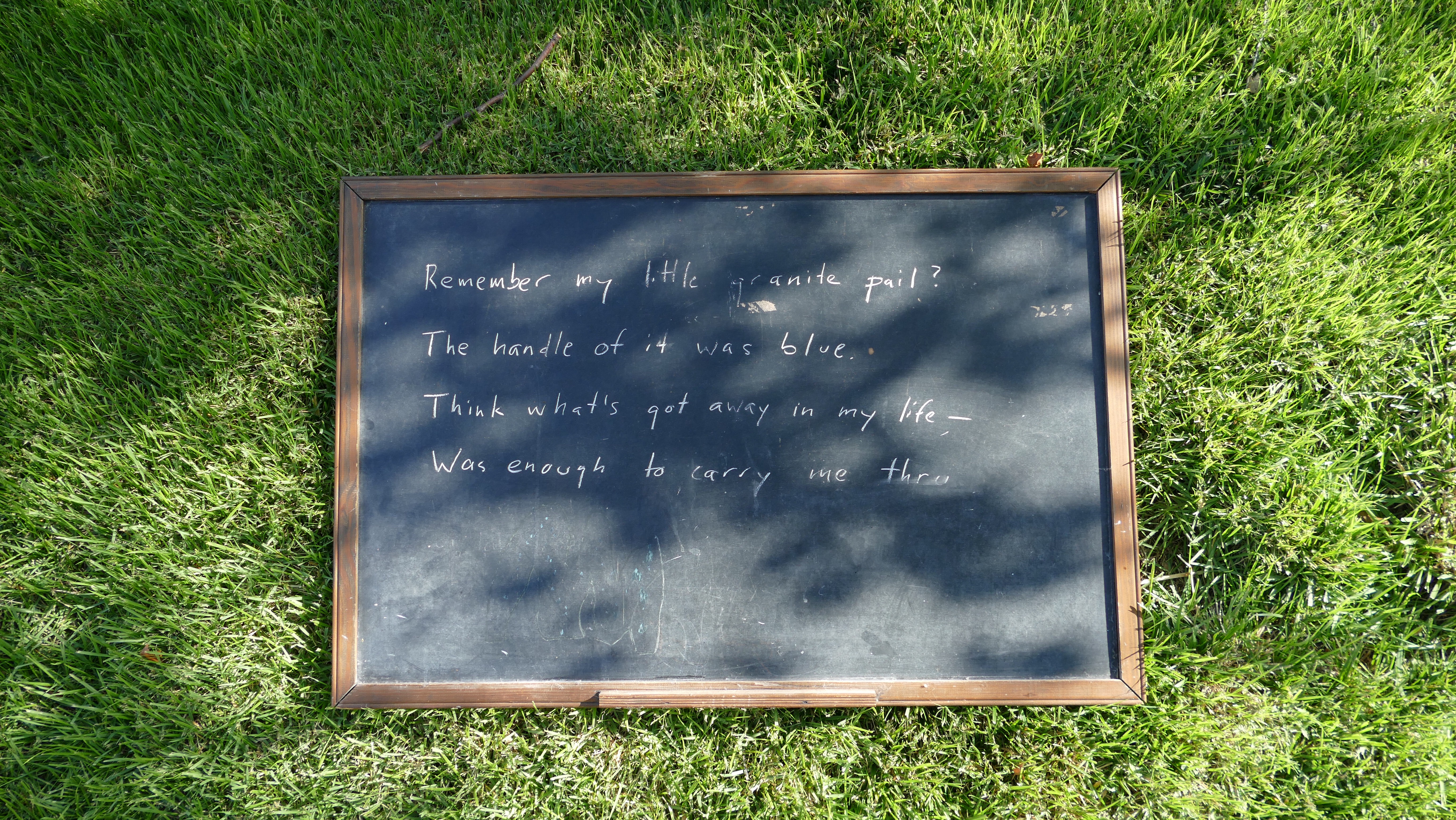 poem by Lorine Niedecker



My writing and speaking efforts walk across the boundaries of poetry & essay, fieldwork & visioning, research & lived experience -- in an effort to bridge the distances that often withold a deeper consideration of cultural, social, and geographic difference.

My poems have appeared in the following magazines and platforms in the US: Beloit Poetry Journal, Cincinnati Review, Grist, Hudson Review, Kestrel, LIT (The New School), The Missouri Review and the Notre Dame Review; they have appeared in Europe in The Black Mountain Review, Cyphers, Fortnight, Metre, New Writer, Poetry Ireland Review, Poetry Salzburg Review, and broadcast on BBC Radio 3.

Portions of the long poem Hired Hand were released as a 7" vinyl recording with M12 Studio by Last Chance Press, included alongside my contributions in An Equine Anthology, a M12 publication supported by the Santa Fe Art Institute and later presented in expanded form in The Breaking Ring installation at the Sante Fe Center for Contemporary Arts.

My essays have appeared in The Rattling Wall (PEN Center), MN Artists, the National Endowment for the Arts website, Temporary Art Review, and the Walker Art Center Reader. Pieces have been included within To Make a Public: Temporary Art Review 2011-2016 and A Decade of Country Hits: Art of the Rural Frontier.

I was honored to participate in the Rural Cultural Wealth Lab, a National Endowment for the Arts-funded lab organized by the Rural Policy Research Institute at the University of Iowa. The Lab created a literature review of arts and cultural scholarship focused on rural and Indian Country, and articulated the need for deeper academic, institutional, and practioner-focused engagement in this field.



High Visibility exhibition newspaper



Thanks to my collaborations with The American Bottom Project, the newspaper has become a primary form of focus for me, in how I think about publication, engagement, and knowledge sharing. I'm interested in how traditional web-based material can intersect with, and be challenged by, the kind of public responsibility a newspaper holds. There is an instructive leap between a highly researched website and map platform and a newspaper distributed to libraries, post-offices, diners, and all kinds of community institutions.

This ethic continues with High Visibility, in the decision made by myself and the cuatorial staff of Plains Art Museum to forego the publication of a traditional exhibition catalog (and the benefits that format elicits in the arts field) in lieu of a free newpaper publication that could be widely printed and distributed in the region. As Spillway develops, and seeks to connect with communities across the geographic and cultural sweep of the Upper Mississippi River, these practices will evolve further.

Throughout the arc of my writing, artwork, and direction of Art of the Rural, I've been deeply grateful for the chance to meet and exchange ideas with folks across the continent. That quality of beginners mind that I encoutner in my myself in these kinds of gatherings is a gift.

I've been grateful to present my work in communities, universities, institutions, and convenings across the country. Here's an abbreviated selection of some of my speaking events and collaborative meetings over these years:

"Naming & Claiming Our Rural–Urban Futures," Keynote, Indiana University Center for Rural Engagement annual conference, October 2020.

"The Great Empty," Keynote address, Beaux Arts convocation, North Dakota State University, May 2020.

"The Poetry of Rural Place," Panel Conversation, National Endowment for the Arts event with the United States Poet Laureate, March 2020.

"Communities, Culture, and Place," Keynote, Arkansas State, May 2019.

"Monsanto Town," presentation with Jennifer Colten at Anthropocene River convening, St. Louis, March 2019.

"Rural Creative Community Development," Panel Presentation, National Association of Counties conference, March 2019

Rural Funders' Breakfast conversation, Heartland Summit, Bentonville, October 2018.

Keynote Address, Indiana Arts Homecoming convening, Indianapolis, October 2017.

"View from the Field: Rural Arts & Culture in 2017," Panel Presentation, Council on Foundations national convening, May 2017.

"Walking the Rural-Urban Field," panel presentation, Open Engagement conference, Univeristy of Illinois at Chicago, April 2017.

"Changing the Face of Rural," Tedx talk, Gull Lake, Minnesota, November 2015.

"What is our Common Field?," panel conversation, Common Field convening, Minneapolis, October 2015.

M12 Reading and Lecture Tour for A Decade of Country Hits: Art on the Rural Frontier publication, September 2014; venues included The Hope School of Fine Arts, University of Indiana; Experimental Station, Chicago; Peck School of the Arts, University of Wisconsin-Milwaukee; Indy Reads bookstore, Indianapolis; Clovene, Louisville; The Luminary, St. Louis.

"Changing Dynamics of Rural Space," National Council on the Arts meeting, with M12 Studio, Washington, D.C., June 2014.

"Rural Innovation in Arts, Culture, and Heritage," Rural Economic Development Forum, McKnight Foundation, Minneapolis, March 2014.

Extension Reconsidered Initiative convening, Kettering Foundation and Imagining America university consortium, Dayton, Ohio, February 2014.